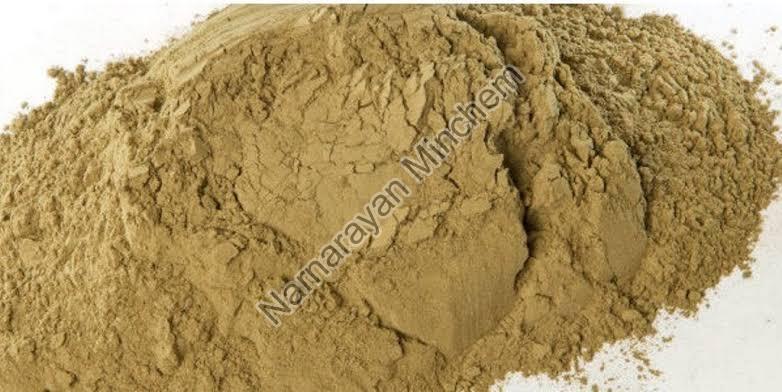 Bentonite is known as clayey material of fine-grained quality having a higher portion of montmorillonite material. Bentonite clay is taken from mines. We can see two types of Bentonite clay i.e., Calcium-based, and Sodium-based. We mainly use sodium-based clay for stabilising the soil.

Pilling Grade Bentonite Powder is quite useful towards the fulfilment of the piling borehole. The powder of bentonite with water creates the slurry with special parameters.

Soil Collapsing:
Soil stabilisation is necessary for time-saving, cost-saving, and pile quality. Soil stabilisation will largely depend upon soil characteristics like friction angle and cohesive factor. You may observe different collapse types during the operation of piles.
• Pile boring: Here borehole has irregular increment for the collapse in the inside diameter. The concrete pouring in extensive amounts would fill the broken volume.
• Before concrete pouring: Before pouring of concrete mixture and after bottom flushing in the borehole, the side soil collapses slowly. Here, loose muck gets deposited, and it will affect pile bearing capacity and quality as well.
• During Concrete Piling: There are some chances of the creation of soil pockets from the concrete build-up process. It will cause external damage for pile shafts and bearing capacity would decrease.

Collapse Factors:
• Soil density,
• Water pressure in the pore,
• Friction angle and cohesiveness,
• Depth of borehole,
• Vibration,
• Pile bore fluid.

Usage of Bentonite Powder in Soil Stabilisation Process:
The soil stabilisation technology goes with sodium-based powder of bentonite. The montmorillonite mineral swells significantly after being mixed with water.

Sodium cations are exchangeable in the suspension process. These cations are transformed with negative ions. The accumulation of soil particles would create a vertical cut in the soil.

The bentonite powder has thixotropic properties to maintain the slurry consistency with electrical covalent bonding with ionisation procedure. During any disturbance in the process of suspension, fluid is made by jell materials by separation of electrical bonding, or it may occur due to undisturbed suspension process.

Bentonite Powder Tests and Properties:
The Pilling Grade Bentonite Powder gets the mature shape after mixing with the water. It soaks the water for at least 12 hours and then it is ready to use. The bentonite-soaked powder works as jell material.

You must have the laboratory test for measuring the liquid limit and swelling index appropriate for soil stabilisation. A field test is also available to measure slurry density, pH value, and marsh viscosity. These are the determining factors to check whether soil stabilisation can be made or not.

Bentonite has some unique kind of setup for installation. You must need a water tank, mixing tank, curing, swelling, storage tank, recycling, and pumping arrangement, return tank, desander, etc.

The help of an agitator is required while you are mixing the bentonite powder with water in the mixing tank. The swelling tank is useful when it is freshly mixing and should be opened only after half a day. The mixture gets prominent in the pump and then recycled to the swelling tank. These processes are followed by the engineer, and you must adapt these for soil stabilisation.
For more info regarding bentonite powder, follow these kinds of articles.


This entry was posted on June, 30, 2021 at 23 : 10 pm and is filed under bentonite. You can follow any responses to this entry through the RSS 2.0 feed. You can leave a response from your own site.