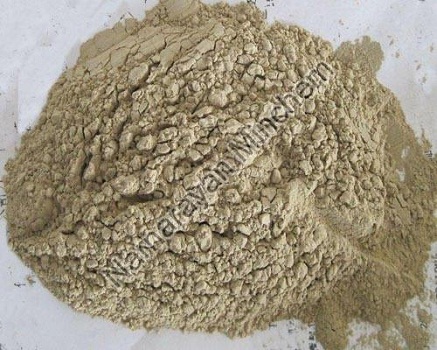 Construction Bentonite Powder is an important part of any sort of construction and is available in two forms. Construction Bentonite Powder Supplier offers the swelling type and no swelling type.
Bentonite is referred to as a kind of clay that can gel and swell when dispersed in water which is helpful in the construction. It is mainly in the foundation and excavation job. The word Bentonite is a homonym taken from a place known as Fort Benton in the USA, where it was exposed as a clay ore.
Properties and Significance of Bentonite
Bentonite is of a wonderful commercial significance of possessing innate bleaching properties such as fuller's earth, therefore, it is even called bleaching clay. It possesses more than 80% clay mineral, montmorillonite, and is known as high plastic clay. There are essentially two kinds of bentonites known as:
• Swelling-type or sodium bentonite
• Non-swelling-type or calcium bentonite
Sodium bentonite is normally known as bentonite, whereas calcium bentonite is known as Fuller's earth. The commercial significance of bentonite varies on the physicochemical properties instead of the chemical composition.
Outstanding lubricant and plasticity, high dry-bonding power, high shear, and compressive strength, low compressibility and low permeability turn bentonite commercially feasible. Bentonite is precious in foundry sand binding, iron ore pelletization, drilling mud, and as a waterproofing and sealing manager in civil engineering jobs.
The appreciation of bentonite as an important construction element is just in its latent stage, as a high percentage of the foundations and additional civil engineering activities are still performed with the help of the bentonite and are incurring much higher cost with the usage of the cast iron of steel liners. The awareness related to bentonite use in the civil engineering sector has yet to go by a long means. Bentonite discovers usage its use construction chiefly in a fluidic form due to its rheological features.
Bentonite slurry is equipped with an idea to get the utmost hydration of the bentonite, thus, the powder its powder should be added to the mixing water gradually to make sure that these particulars are wetted and don't clump into partly hydrated balls. Potable class freshwater from a prime supply must be used in the process of mixing to get the best outcomes. In case of any query related to water quality, a chemical analysis must be performed to find out the usability and requirements of the chemical treatment before use.
The water of salt should be avoided in the preparation of bentonite slurry. The prime reason is that there is no easy chemical treatment offered to take away sodium chloride. The Bentonite slurry can be made in different batches or a regular procedure, according to the kind of tool used. Commonly, the bentonite powder is added through an easy venturi-hopper or straight away into a high-shear mixer. The mixing tools must produce enough shears to make sure that all the single bentonite particles are distributed in the mixture of the water.
Contact a team of Construction Bentonite Powder Supplier for more information.